Joel Mabus and Carrie Newcomer Concert and Workshops – Make a Joyful Sound: The Fresh Voice of Spiritual Music
Date/Time
Date(s) - Friday, November 19, 2010
7:00 pm
Location
Holy Family Chapel, Nazareth Center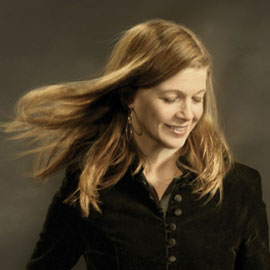 Carrie Newcomer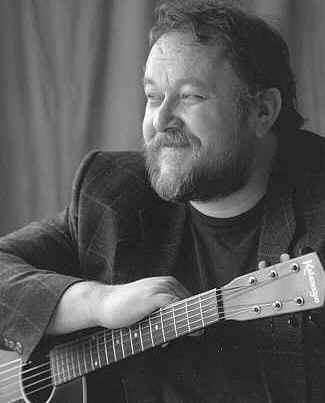 Joel Mabus
Concert: Friday, November 19, 2010, 7:00pm
Workshops: Saturday, November 20, 2010, 9:00am-4:00pm
The Michigan Festival of Sacred Music, in collaboration with Transformations Spirituality Center, presents singer-songwriters Carrie Newcomer and Joel Mabus in concert Friday night, November 19, with workshops on Saturday, November 20.
Concert
Music touches our heart, invites us to praise the Holy and can also make our spirit soar beyond the confines of everyday life. On November 19, join us for an evening of entertaining and spiritfilled music with these two popular singer-songwriters as they "make a joyful sound" with their fresh, engaging and spirit-filled musical performances. Tickets are $17 paid by Nov. 15; $20 at the door. Tickets for Concert & Workshops are $60 when purchased together by Nov. 1.
Workshops
Participants will attend both workshops. Register early—spaces are limited! Tickets are $50 paid by Nov. 1, $60 at the door.  Tickets for Concert & Workshops are$60 when purchased together by Nov. 1.
Joel Mabus Workshop
Singing From Other Hymnals: Finding the Sacred in the Secular – a Songwriter's Perspective
Each of us has our own 'hymnal'-the song book housed in the pew in front of you, or the recording of your favorite teenage band. Too often we turn only to familiar sources when we seek solace or spiritual fulfillment. In this workshop Joel will explore 'hymns' in unlikely places, and survey songs that might not be religious or even reverent in some cases, but that speak to the soul and "our better angels." He will look at folk songs, their historical context and development. We'll hear popular music of other years and places—listening with fresh ears for surprises. As a songwriter and performer, Joel is keen to point out the overt lyric content, the interplay of words and music, image and subtext working together in some fabulous and moving music.

Learn more about Joel Mabus at www.joelmabus.com and on YouTube. He is also part of the Kalamazoo FretBoard Festival

Carrie Newcomer Workshop
Writing Mindfully: Exploring the Sacred Ordinary in Story and Song
There is sacred power in telling stories—in telling our own story, whether in music or words. Join Carrie Newcomer as she focuses on exploring life through the power of small details and personal story. Using writing exercises, music and discussion we will explore how paying attention to small moments, and everyday miracles opens our hearts and art to encountering the Sacred in daily life. Carrie will share writing tools to writing practice, and present new ways for actively participating in our world and art-making in a more spirit-filled manner.
This workshop is designed for songwriters, poets and prose writers of all experience levels. It will facilitate the development of a unique artistic voice, discover the power of the authentic story, and the use of specific song and creative writing tools.

Learn more about Carrie Newcomer at www.carrienewcomer.com and become a Facebook fan.
Location:
Holy Family Chapel, Nazareth
3427 Gull Road
Kalamazoo, MI
[Map and directions]
Tickets:
Concert: $17 paid by Nov. 15; $20 at the door – Friday, November 19, 2010 at 7 p.m.
Workshops: $50 paid by Nov. 1, $60 at the door – Saturday, November 20, 2010 from 9 a.m. until 4 p.m.
Tickets for Concert & Workshops: $60 when purchased together by Nov. 1
For more information about this event, go to the Transformations Spirituality Center website.
Map