Sacred Flutes: Native American flutist Juan Cruz and Shakuhachi master Michael Chikuzen Gould
Date/Time
Date(s) - Saturday, November 19, 2011
2:00 pm
Location
Kalamazoo Public Library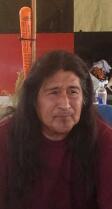 Saturday, November 19, 2011, 2:00pm (FREE!)
Michigan Festival of Sacred Music presents, in collaboration with the Kalamazoo Public Library, sacred flutes: Michael Chikuzen Gould, shakuhachi, and Juan Cruz, Native American flute.
Juan Manuel Cruz of the Mixtec tribe of Oxaxac, Oxaxaca Mexico was born in Larado,Texas. He began playing the Native American flute in1994 and was ordained as a flute maker in 1995 by Tunbuot Toki of the Kiowa Nation.With six CDs released, he is planning on three new releases in the coming months. Cruz is presently is traveling the U.S. attending Native American Pow Wows with his crafts and goods.
Kalamazoo Public Library
315 South Rose Street
Kalamazoo, MI 49007-5270
[Map and directions]
FREE!
Map