Watoto Children's Choir
Date/Time
Date(s) - Wednesday, February 23, 2011
7:30 pm
Location
First Baptist Church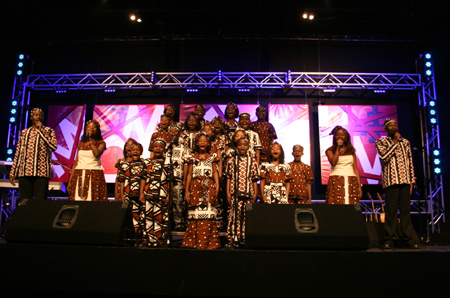 Watoto Children's Choir
Wednesday, February 23, 2011, 7:30p.m.
Watoto is a response to the cry of the orphaned and vulnerable children of Africa, whose lives have been ravaged by war and disease. Founded by Senior Pastors Gary and Marilyn Skinner, Watoto is birthed through Watoto Church, a thriving local church in Kampala, Uganda.
The Watoto Children's Choirs have toured internationally since 1994. These choirs bring a message of hope to many parts of the world which include countries such as Uganda, Australia, Canada, UK, USA, South Africa, Brazil, Israel, Germany and France. The choir is made up of children who are part of Watoto's program.
Accompanied by adult choir leaders from Watoto Church, Watoto's performances are a soulful blend of African rhythm, contemporary gospel and ethnic dance. Through their music the choir share their unique stories and express their new found hope. The children's energy and sincerity continue to inspire audiences all around the world.
First Baptist Church
315 West Michigan Avenue
Kalamazoo, MI
[Map and directions]
For more information about Watoto, go to the Watoto Children's Choir website.
Map